A New Year's Offering
Who knew decades end in 9.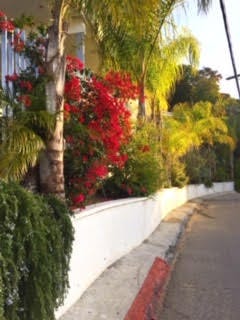 Happy New Year, dear ones!
To celebrate the new decade, here are 10 creativity lessons I learned/ am continually relearning from the last one! Wishing you all much creative abundance and [fingers crossed] an imminent return to flare-style jeans in the '20s.
You don't need a reason to get started. Every day is as good as any other to begin. Sometimes periods of inactivity build up to the point where we feel we need a ceremonial moment to excuse our inaction and jump into new action. This is garbage. No one is keeping track. Just start.

Productivity is humble. The shinier something appears, the more expectations it will attract—this Parisian trip will be so inspiring, this Rifle notebook will be so organized. Focused productivity comes from low places: the bus ride where the WiFi doesn't work, the composition notebook, the Bic pen.

Swim towards the bigger fish. Cultivate relationships with those further down the path—they will guide you and they will not be threatened when you grow.

Some of your ideas will be bad. It's okay to reexamine your work and admit that maybe it could have been more streamlined or maybe that story you labored over had no conflict. Good ideas will find an audience. If your work hasn't, there's probably a reason. Find it and let it be your teacher.

Learn how to rest, even if resting feels like work. Whatever rest looks like for you, figure out a way to get some of it into your life.

Some years are living years and some years are making years. Living years crack you open, making years patch you up. They don't always look like what you would expect. There must and will be a mix.

Read what you actually like. That you read is more important than what you read. Your brain must eat.

To make something worthwhile, you must say no. Whether it's to a friend, a job, a lover, or a drink, there are going to be times when you are forced to choose between taking your work seriously and doing something someone else wants you to do. Sometimes being a creator means feeling selfish. Sometimes it means feeling like a bad friend. Sometimes it means being a flake.

If you wait for other people's permission to do what you want, you will be waiting a long time. People can be totally supportive of you and totally averse to change or having their conceit of the world thrown into chaos by your evolution. If you have the impetus to do or make something, then you have the only sign-off required.

The best way to learn how to do something is to try it. Whether it's writing a novel, editing photos, or concocting a souffle, reading other people's instructions and accounts is no substitute for rolling up your sleeves and trying it out for yourself. The best hacks you'll find are going to be your own.
Happy 2020 and happy making!
xx
Emma