On Holding Creative Space
within the ever-swirling toilet of 2020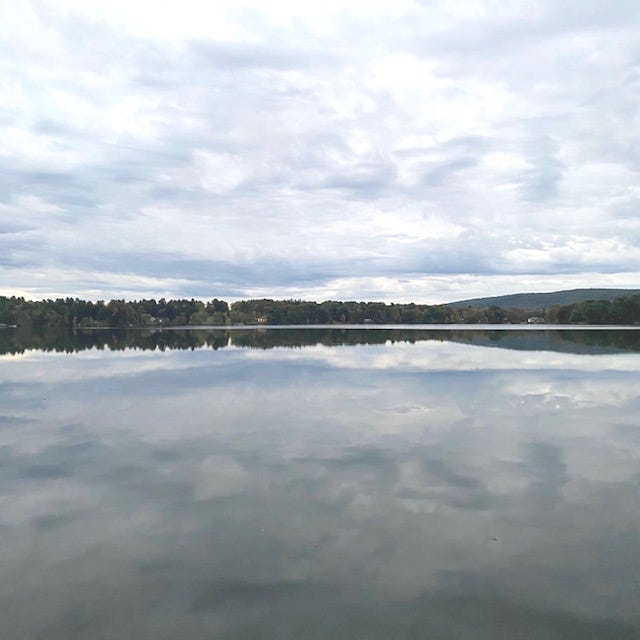 Hi friends,
It's been a minute. I hope this finds everyone safe and well <3
As November approaches, we are staring down an existential rift; on one side, is a return to safety and order, and on the other side is danger and chaos. The trippiest part is that every single voter in this country seems to feel that way.
It's been seven months since we've been able to plan for our futures. This is deeply destabilizing for reasons so varied and personal, I won't attempt to enumerate them here. What I will attempt is to hold creative space; to hold creative space for holding creative space.
So many of us motivate ourselves by looking down the road, whether by focusing on the results we want or by imagining our creations themselves and how they will live in the world. These things are harder to envision when that world might be a dystopia. Or not. But probably. Or maybe not.
It's hard to think about anything else, much less come up with an idea, isn't it?
I have felt creatively shackled to the election for months; as if the results will somehow determine the flow of my ideas, or my ability to cast an eye forward, or tap into the collective unconscious, or all of the above.
And yet, as the day draws near, I find myself asking if this is justified. Will the results of November really change how I approach my art? Or is it just the pain of not knowing that keeps me small inside my body, unable to flit into a more fanciful place?
As artists, it's our job to shine a light into the shadows and lift up the collective frequency. In 2020, with so many of us drained by constant fear and toxicity, this can all seem…a bit much. Yet, even in this moment when fatigue reigns supreme, and the idea of "artistic actualization" sounds exhausting, the power to contribute to the collective beauty of our existence remains with us. And as we approach this groundbreaking (and yes, terrifying) election, it is our job as creators to enfold those we touch in whatever scraps of laughter and hope we can stitch together.
Small acts of creation: make your dog a tinfoil hat. Donate the cost of a cup of coffee to Act Blue. Unblock the aspiring influencer in your life and like all their photos. Write someone a letter and tell them you love them. Make the person you live with a cup of tea and let them know how grateful you are to have them during a pandemic. Write out your grocery list on a scrap of paper and save it; in 30 years, a museum might buy that shit.
Look at today, just today, and ask what you can make. Don't try to envision a world where your creations will belong. Create a world through your vision instead.
Truly, it's what you've been doing all along.
---
I'm still on a mad letter writing kick, so if you're inclined, send me a note, and I'll write you back. Never too late to support the P.O.
Current address:
P.O. Box 1701
Lakeville, CT 06039